Remote

Learning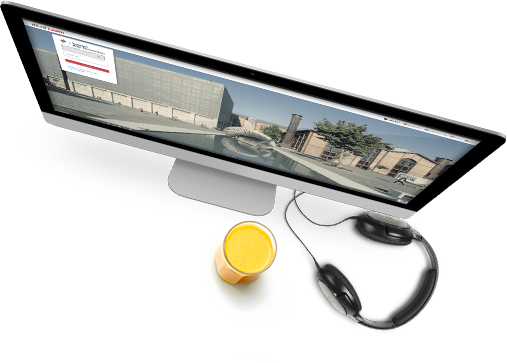 Get Tech Ready
Review the information below for recommendations to ensure your device(s) can deliver an optimal learning experience. Please also be sure to check with your school or unit for any specific program or course-related recommendations or requirements.
BİLGİ E-Mail Account
The BİLGİ e-mail account is created when students first enroll at the university. BİLGİ e-mail account gives you access to the wireless internet services, computers in internet corner points, IT Help Desk (Ticket), SIS (Student Information System), Library and similar services that your user account is authorized.
You can use the applications for free by logging into the Office 365 platform with your BİLGİ e-mail account. You can access your e-mail box, which is one of the applications of Office 365 platform, by entering http://mail.bilgiedu.net directly. You can use the file sharing, data storage and Office applications provided by the Office365 platform through the WEB interface, install and use Office applications by downloading them to your personal computer.
BİLGİ E-Mail Password
You can renew your password by typing bilgipass and sending SMS to 2322. We recommend you to change your new password you receive via SMS at the first use. You can change the password from the link below;
Testing Home Internet Speed
If you are experiencing slow performance with your home internet, you can check the upload and download speeds by running Speed Test
The ideal numbers are:
For email and general browsing: a speed of 10 to 12 Mbps up/down is adequate
For streaming: an up/down speed of 20 Mbps or higher is recommended
If your speeds are inadequate, contact your Internet Service Provider.
Tips for Poor WiFi Performance
Limit the number of connected devices
Move devices closer to your Wireless Router /li>
Adjust the wireless signal/li>
If wireless internet performance is weak, try connecting an ethernet cable between your computer and your home router./li>
On campus connection
BİLGİ Secure – WiFi
For our students; BilgiSecure wireless network service is provided with high capacity and security certificate and can be accessed via BİLGİ e-mail account and password.
For any questions on BİLGİ Secure :
Thelpdesk@bilgi.edu.tr +90 212 311 66 66/strong>
The recommended configurations for hardware will last approximately 30-36 months.
Middle- to higher-end technology is recommended in anticipation of the use of resource-intensive applications, especially at home.
A high-end technology may still be useful by the time a student graduates.
Check that your web browser is capable of accessing BİLGİ Learn (Moodle) and SIS.
Download the latest version of  Microsoft Office 365.
Keep your systems up to date;
Windows 10 operating system updates
Android operating system updates
Protect your computer from cyber threats with antivirus software; view other tips for securing your device.
If you don't have an antivirus program in your computer you can download one of the programs below.
Download the Moodle app. Apps are available for both iOS and Android devices
Review your Homepage to make sure all your classes are shown on the page
Make sure to check tool guides for students to learn how to navigate in your course pages and connect with your course material.
In order to access BİLGİ Learn, you need:
A computer with Internet Access
A browser with cookies, JavaScript, and Java enable
İstanbul Bilgi University email address
An active İstanbul Bilgi University Network ID and password
Moodle is compatible with any standards compliant web browser. We regularly test Moodle with the following browsers:
Desktop:
Chrome
Firefox
Safari
Edge
Safari 7 and below has known compatibility issues with Moodle 3.10.
Mobile:
MobileSafari
Google Chrome

For the best experience and optimum security, we recommend that you keep your browser up to date. https://www.whatsmybrowser.org/