Remote

Learning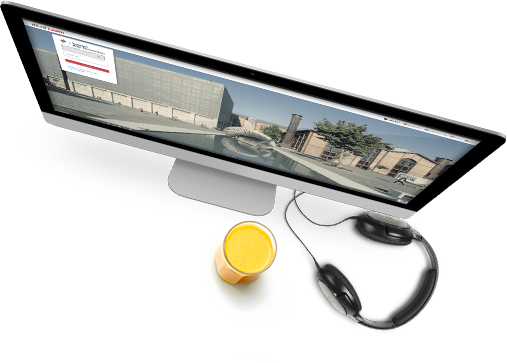 Tools for Learning and Studying
There are many digital tools that you will use during your studies, for your learning activities such as lectures and group discussions, and for other activities such as storing documents, planning, and keeping in touch with fellow students. While the tools that you use for your studies will vary from programme to programme, there are three core tools that most students are likely to use at some stage.
1) Learning Management System (LMS): BİLGİ Learn (Moodle)
All the courses at BİLGİ has a site in BİLGİ Learn (Moodle) and all the online courses are managed here .Before the semester starts, log in to your course on the LMS and explore the different features and check the tool guides to familiarize yourself with the features of the LMS.
we recommend you to use Google Chrome to access Moodle.
2) Virtual classrooms for seminars and group work: Zoom
Zoom is a virtual classroom spaces that you can access via your courses in BİLGİ Learn (Moodle). Zoom may be used by your instructors to run lectures, tutorials, office hours and to present, discuss and debate topics. 
We recommend you to connect zoom (virtual classes) via device that has better processing power. 
Lecture recording: Zoom Replay
Zoom is one of the University's lecture recording service. Instructors can use it to publish pre-recorded lectures online for you to access. These recordings are shared on BİLGİ Learn (Moodle). You can watch these recordings asynchronously on your own time.
3)Library and eResources
Extra tools for studying and general activities


Office 365
Office 365 provides an integrated online and offline document formatting and management software suite. Commonly used software includes Word, Excel, PowerPoint, Outlook, and OneDrive (Cloud Storage), among others.
All members of the BİLGİ University have an Office 365 account, accessible via BİLGİ email (@bilgiedu.net). The newest version of offline Office software can be downloaded after signing in, and simple web based versions of software accessible through the portal online.
If you need a consultation for using Office 365, please email IThelpdesk@bilgi.edu.tr
Teams
Microsoft Teams is available to all BİLGİ students, faculty, and staff. Teams is a collaborative software product in Office 365. It allows groups to interact with one another through audio and video conferencing, screen sharing, and chat groups. Full classes and small groups can meet for synchronous activities, and events can be recorded for viewing at a later date. As Microsoft Teams is part of Microsoft Office 365, integration with Word, Excel, OneNote, etc. is built-in, allowing groups to work together at ease. 
Documents