Remote

Teaching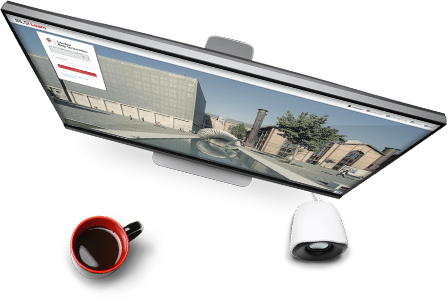 Key Terms to Know
What is online or distance learning? Online or distance learning is education that takes place online, via the Internet. It is also sometimes called e-Learning, or electronic learning. Online learning is one type of distance learning, which takes place across a physical distance, instead of in a traditional classroom.
An online class site that is used to help manage and track class performance in an online course.
An online learning program that provides instructors the tools and resources to build and configure an online course and students the space to complete assignments and assessments. Many of these solutions offer LMS integration.
Online courseware that adjusts the information or concepts presented to a student based on their individual needs, which are derived from real-time feedback of their performance in assignments. This adaptation stays in alignment with the course's overall learning objectives.
Synchronous learning is online or distance education that happens live, in real time. Asynchronous learning is online learning that occurs without live interaction.
Automatic grading of homework or quizzes in an online courseware solution. The instructor does not need to review and grade the homework by hand, but can review the final results.
Tools that enable instructors to support academic integrity and assessment security, with features like preventing students from navigating away from a test environment, verifying students' identities, and monitoring them as they complete assessments.
Mobile smartphone or tablet apps that supply courseware to students on those devices, instead of a laptop or desktop computer.
Online courseware with assignments and other learning resources and assessments pre-populated in the course to save instructors time putting together their course material.
How websites, tools, and technologies are built so that people with disabilities are able to access and use them with a similar experience to the standard use case, being able to perceive, understand, navigate, and interact with the online material and tools.